"…I have never had to worry about late dictations. Transcription Services of Southern New Jersey has taken it upon themselves to correct errors in grammar and errors in clerical information that is vital to patients' wellbeing…"
-Joan F. O'Shea, M.D.
Board Certified Neurosurgeon and
Orthopaedic Spine Surgeon
The Spine Institute of Southern NJ
Marlton, NJ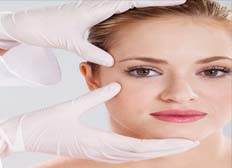 "…I have always been delighted with the prompt and precise transcription…"
-Warren R. Heymann, M.D.
Board Certified Dermatologist and Dermatopathologist
Heymann, Manders & Green LLC
Marlton, NJ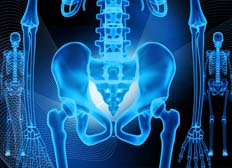 "…The transcriptions are always on time and always look nice and are very professionally done. Patients have been happy with the medical records that they have received and it has made my job a lot easier as a physician using her service…"
-Laura E. Ross, D.O.
Board Certified Orthopaedic Surgeon
Ross Center for Orthopaedics
Mt. Laurel, NJ
"I have used Transcription Services of Southern NJ since their inception. I have always been delighted with the prompt and precise transcription, but have been most impressed with the friendly, personalized service provided. They have my highest recommendation!"
Diplomat American Board or Dermatology Board Certification in Pediatric Dermatology Board Certification in Dermatopathology
"Kathryn and her staff are wonderful. The turn-around time is fantastic! We can always count on receiving a STAT report STAT!! We have always been confident in their ability, and their professionalism is above board."
ROSS CENTER FOR ORTHOPAEDICS
"Kathryn's company, Transcription Services of Southern New Jersey and Kathryn herself have been nothing but professional with regard to the transcription services that I have been using now for six years. I began using Transcription Services of Southern New Jersey in 2006 on the recommendation of another physician and have never been happier. The transcriptions are always on time and always look nice and are very professionally done. Patients have been happy with the medical records that they have received and it has made my job a lot easier as a physician using her service. I have never had issues with regard to the phone system and it has been an easy way to dictate and get the notes done quickly. She always makes good on her promises and I have never been let down. I would highly recommend her to any medical professional seeking transcription services. In fact, if there is a medical professional who would like to speak to me about her transcription services, I would be happy to speak with them."
Board Certified Orthopaedic Surgeon
THE SPINE INSTITUTE OF SOUTHERN NJ
"I've been a client of Transcription Services of Southern New Jersey for ten years. It is with pleasure that I am able to give a stellar recommendation. I have never had to worry about late dictations. Transcription Services of Southern New Jersey has taken it upon themselves to correct errors in grammar and errors in clerical information that is vital to patients' wellbeing. They have an unbelievable ability to do STAT dictations. The communication with the staff has been excellent. We have transitioned from tapes to phone to email to faxing. Also available was the ability for dictations to be sent right from the service, mailed from their office so that my office staff does not have to deal with this at certain times in my practice. The versatility of Transcription Services of Southern New Jersey is vast and has helped in the growth of my practice over the past ten years. The personal service available has been exceptional and the quality of their work, beyond compare to any others that I have used over the years."
-Joan F. O'Shea, M.D, F.A.A.N.S.
Board Certified Neurosurgeon, Orthopaedic Spine Specialist
BURLINGTON COUNTY ORTHOPAEDIC SPECIALISTS, PA
"Kathryn Favale-Silva has done transcription for our very busy orthopaedic practice for many, many years. Although we have "in house" transcriptionists, it has been necessary to frequently use an "outside" service. Her work has been accurate, timely and handled in a professional manner. She has been able to interface with our many computer upgrades that have taken place over the years with a seamless transition. We would recommend her company without any reservation."
-Barbara Pence, Office Manager
Burlington County Orthopaedic Specialists,
856-235-7216 ext 237
DELAWARE VALLEY PLASTIC SURGERY
"Transcription Services does a wonderful job in a quick, efficient, and professional manner. Image is everything in cosmetic surgery and Kathryn's company provides beautiful quality work!"
-Evan Sorokin M.D., F.A.C.S.